Satie's "Parade"

French title: "Parade" de Satie
| Short animation | 2016 | Japan | 14'12" | 4K, HD, DCP | Cinemascope | Stereo | No Dialogue French Subtitles, English Subtitles, Japanese Subtitles, Spanish Subtitles, Chinese Subtitles | 
Production Scene
| 
Stills
 | 
Trailer
 |
Official Site
|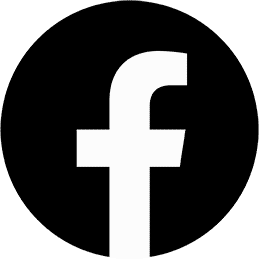 |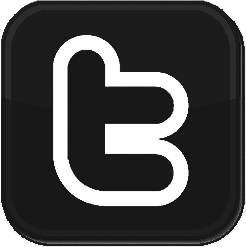 |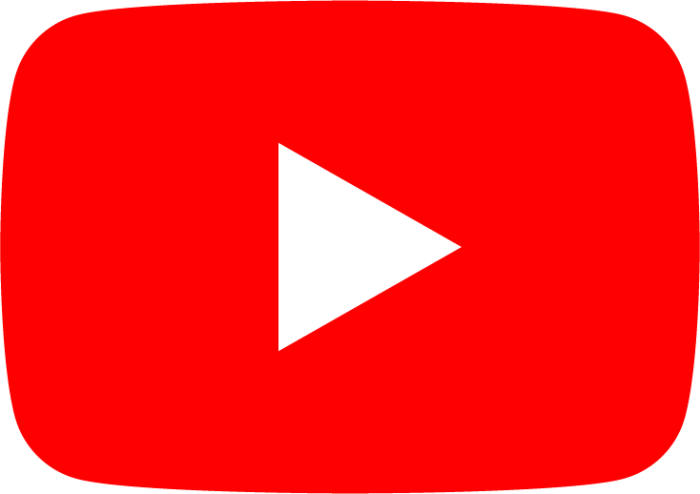 Trailer
|

On Demand
|

On Demand Fr
|

On Demand En
|
Music & text: Erik Satie (1866-1925)
Music performed by Willem Breuker Kollektief
Arranged by Willem Breuker (1944-2010)
Directed & animated by Yamamura Koji
Special thanks: Arjen Gorter, Ornella Volta, Catherine Verhelst, Hervé Tougeron, Tokyo University of the Arts
Assistant: Yamamura Sanae
Translation: Ilan Nguyên, Spanish Translation: Nicolás Guarín, Chinese Translation: Yantong Zhu
Production: Yamamura Animation
Distribution: Au Praxinoscope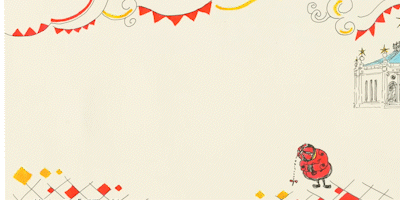 A Parade by three managers and four performers.
Koji Yamamura's new animation project, "Parade" de Satie (Satie's "Parade"). Erik Satie composed a ballet music "Parade" in 1916 with 1917.
Dutch indie jazz band, Willem Breuker Kollektief played this music and Koji Yamamura directs for Erik Satie's"Parade" as a surrealism animated ballet.It will be coming in 2016 that 150th anniversary Erik Satie and 100th anniversary "Parade".
Awards: Golden Brick: 6th Animax Skopje Fest, Skopje, Macedonia, December 2016
Golden Pencil Award: 7th DRAWTASTIC's 2D OR NOT 2D Animation Festival
Seattle, WA, USA, February 2017
Best of Festival - Animated Short: 6th Richmond International Film Festival, Richmond, VA, USA, March, 2017
Best Animated Film: 1st Vienna Independent Film Festival VIFF 2016, Vienna, Austria, July 2016
Best Animation: 12th BuSho The Budapest Short International Film Festival 201, Budapest, Hungary, September 2016
Best Animated Film: 2nd Edition of the Less 15 minutes International MiniMovie Film Festival, Los Angeles, CA, USA, May 2017
Crónica - Proesional trigger (Best of Professional chronicle category) : 3rd Locomocion Experimental Animation
Best Animated Short 2nd Place; 1st North Bay Art & Film Festival (NBAFF), Benicia, CA, USA, October 2016
Special Jury Prize: 18th Animated Dreams 2016, Tallinn, Estonia, November 2016
Special Prize: HIROSHIMA 2016 16th INTERNATIONAL ANIMATION FESTIVAL, Hiroshima, Japan, August 2016
[Comments on Awarding] Roll up!! Roll up!! Welcome to the Ballet Russes, a bit different from Picasso. Here comes an innocent and nonsensical parade!
Animation Winner: 1st NEAR NAZARETH FESTIVAL, Afula, Israel, May 2016
Best Editing Animation;1st NON STOP ART FESTIVAL/BA2016(International Film and Art Festival), Caba, Argentina, September 2016
Jury Special Mention by Theodore Ushev : 15th Countryside Animafest Cyprus, Nicosia, Cyprus, July 2016 [Comments on Awarding] For a refreshing and absurd view of the music and life of a genius
12th Edition, Shorts Mexico – Festival Internacional de Cortometrajes de México, Mexico, Mexico City, September 2017
13th World Festival of Animated Film in Varna, Varna, Bulgaria, September 2017
10th ANIMASYROS International Animation Festival + Agora of the island of Syros, the island of Syros, Greece, October 2017
Jury Selections: 20th Japan Media Arts Festival, Japan. 2017

Official Selection: 7th International Festival of Film Cinema for Fture Sciety A-FestFilmGjirokastra, Official competition for ages 10 years old, Gjirokastra, Albania, May 2016
Animation Attack! 5th Atlanta Animation Festival, Official selection, Atlanta, GA, USA, May 2016
31st ANNECY, Official selection : Short Films in competition, Annecy, France, June 2016
Special Festival Mention: 5th Bangalore Shorts Film Festival-16, Greater Noida, India, June 2016
1st Big River Film Festival - Savannah, Official Selection: Short Film Animation - International, Savannah, GA, USA, July 2016
6th International Festival Ojo al Piojo,Rosario, Santa Fe, Argentina, July 2016
2nd Animaphix- International Film Festival of Animation, Bagheria, Sicilia, Italy, July 2016
18th FESTCURTASBH Belo Horizonte International Short Film Festival, Belo Horizonte, Brazil, August 2016
40th OPEN AIR FILMFEST WEITERSTADT, Weiterstadt, Germany, August 2016
1st WNY Film, Art, and Music Event (Fame) , Batavia, NY, USA, August 2016
9th Cyber Sousa Awards Xiamen International Animation Festival, Xiamen, China, August, 2016
3rd IndiEarth Animation Film Festival, India, August, 2016
4th ANIMAZE Montreal International Animation Film Festival, Montreal, Canada, August 2016
5th Cebu International Film Festival, Cebu, Philippines, August 2016
1st Turku Animated Film Festival - TAFF, Finland, Turku, August 2016
3rd Hawaii International Short Film Festival, Honolulu, HI, USA, August 2016
3rd PINK CITY INTERNATIONAL SHORT FILM FESTIVAL, JAIPUR, RAJASTHAN, India, August 2016
27th Sao Paulo International Short Film Festival, Sao Paulo, Brazil, September 2016
7th Fayetteville Film Fest, Fayetteville, AR, USA, September 2016
16th Nevada City Film Festival, Nevada City, CA, USA, September 2016
36th Breckenridge Film Festival, Breckenridge, CO, USA, September 2016
10th Athens International Short Film Festival Psarokokalo, Athens, Greece, September 2016
9th Arizona Underground Film Festival, Tucson, AZ, USA, September 2016
4th Parma International Music Film Festival, Parma, Italy, September 2016
22nd Encounters Short Film & Animation Festival, Bristol, UK, September 2016
10th JAHORINA FILM FESTIVAL, Pale, Republic of Srpska, Bosnia and Herzegovina, September 2016
Ottawa International Animation Festival 2016, Ottawa, Canada, September 2016
12th Indie-AniFest 2016, Soul, Korea, September 2016
Aichi Triennale 2016, Aichi, Japan, August to September 2016
Cineseptiembre International Independent Film Festival, Mazatlan, Sinaloa, Mexico, September 2016
17th West Virginia FILMmakers Festival, Sutton, WV, USA, September–October 2016
24th Raindance Film Festival, London, UK, September–October 2016
9th International Animated Film Festival "TOFUZI" (the Central Festival), Batumi, Georgia, October 2016
1st Guimarães Cinema Som International Film Festival 2016, Lisbon, Portugal, October 2016
13th Sedicicorto International Film Festival Forlì 2016, Forli, Italy, October 2016
11th ANIM'EST INTERNATIONAL ANIMATED FILM FESTIVAL, Bucharest, Romania, October 2016
11th SAPPORO INTERNATIONAL SHORT FILM FESTIVAL & MARKET 2016, Sapporo, Japan, October 2016
14th Tallgrass international filme Festival, Wichita, KS, USA, October 2016
18th Wiesbaden International Weekend of Animation, Germany, Wiesbaden, October 2016
24th International Animation Festival of Brazil – Anima Mundi 2016, Rio de Janeiro & São Paulo, Brazil, October to November 2016
8th ReAnimania International Animation Film Festival of Yerevan, Armenia, October-November 2016
16th KAOHSIUNG FILM FESTIVAL International Short Film Competition, Kaohsiung, Taiwan, October-November 2016
32nd Chicago International Children's Film Festival, Chicago, IL, USA, October-November 2016
6th KUANDU INTERNATIONAL ANIMATION FESTIVAL, Taipei, Taiwan, October-November 2016
3rd New Chitose Airport International Animation Festival, Chitose, Hokkaido, November 2016
25th St. Louis International Film Festival, St. Louis, MO, USA, November 2016
7th ITSA Film Festival, Sonora, CA, USA / November 2016
15th Rome Independent Film Festival, Italy, Rome, November 8 - November 2016
6th Guam International Film Festival, Barrigada, Guam, USA, November 2016
31st Fort Lauderdale International Film Festival (FLIFF) , Fort Lauderdale, FL, USA, November 2016
7th CutOut Fest International Animation and Digital Art Festival, Querétaro, Mexico, November 2016
58th ZINEBI Festival International Festival of Documentary and Short Film of Bilbao, Bilbao, Spain, November 2016
2nd Animation Marathon, Athina, Greece, November 2016
14th INTERNATIONAL SHORT & INDEPENDENT FILM FESTIVAL, DHAKA 2016, Dhaka, Bangladesh, December 2016
26th Les Nuits Magiques International Animated Film festival, Begles, France, December 2016
14th LONDON INTERNATIONAL ANIMATION FESTIVAL, London, UK, December 2016
7th SOUND & IMAGE CHALLENGE - International Festival 2016, China, Macao, December 2016
2nd Animation Chico, Chico, CA, USA, December 2016
5th Mumbai Shorts International Film Festival, Greater Noida, India, December 2016
MONSTRA 16th Lisbon Animated Film Festival, Lisbon, Portgal, March, 2017
Holland Animation Film Festival 2017, Utrecht, Holland, March 2017
Trois Jours Trop Courts, Castres, France, March - April 2017
6th Be there! Corfu Animation Festival, Greece, Corfu, March-April
Mecal 19th BARCELONA INTERNATIONAL SHORT AND ANIMATION FILM FESTIVAL, Barcelona, Spain, March-April 2017
local editions of the Big Cartoon Festival, Novosibirsk, Russia, 2017 April-May
Anifilm International Festival of Animated Films, Třeboň, Czech Republic, May 2017
Melbourne International Animation Festival, Australia, Melbourne, June 2017
10th International Animation Festival Fest Anča, Zilina, Slovakia, June 2017
2nd Istanbul Comics & Art Festival, Istanbul, Turkey, September 2017
12th CAMERA JAPAN Festival, Holland, Rotterdam, September 2017
8th Taichung International Animation Festival, Taichung, Taiwan, October 2017
2nd Animation Marathon, Attika, Greece, 2016
8th Mumbai Shorts International Film Festival-19, Delhi, India, 2016
19th Woodstock Museum Film Festival, NY, US, August 2017
BEST SHORT FEST, Lanark County, Ontario, Canada, September 2016
2nd MINIKINO FILM WEEK 2016, Bali, Indonesia, October 2016

Screenings: Musée Jean Cocteau, Parade de Satie Concert sur-réaliste sur un film d'animation
de Koji Yamamura Avec Annelise Clément, clarinette, Delphine Millour, violon alto
Catherine Verhelst, piano
10th ANIMANIMA International Animation Festival:Closing film, Cacak, Serbia, September 2016
5th China Independent Animation Film Forum (CIAFF), Beijing, China, October 2016
10th Expotoons International Animation Festival, Buenos Aires, Argentina, October 2016
10th KLIK! Amsterdam Animation Festival, Amsterdam, Netherlands, October 2016
10th Big Cartoon Festival, Moscow, Russia, October-November 2016, program for the 10th Anniversary
International Animation Day, ASIFA-SOUTH, Atlanta, Florida and North Carolina USA, November 2016
40th CINANIMA 2016, Espinho, Portuga, November 2016
20th Toronto Reel Asian International Film Festival, Toronto, Canada, November 2016
6th Bronx World Film Cycle 2016, Bronx, NY, USA, December 2016
13th Animateka 2016, Ljubljana, Slovenia, December 2016
14th BOGOTÁ SHORT FILM FESTIVAL- BOGOSHORTS, Bogota, Colombia, December 2016
Piccolo Festival of Animation, Pordenone, Italy, December 2016
50th Japanese film festival, Moscow, Russia, November 2016, January 2017
2nd the Jarvis Conservatory's Classical Arts Film Festival, Napa, CA, USA, February 2017
1st Monden Film Festival, Nagano, Japan, February 2017
6th Atsugi Film Festival, Japan, Kanagawa, February 2017
2nd GLAS Animation Festival, Berkeley, CA, USA, March, 2017
20th Japan Media Arts Festival: Animation Division: Jury Selections
local editions of the Big Cartoon Festival, Novosibirsk, Russia, 2017 April-May
Anifilm International Festival of Animated Films, Třeboň, Czech Republic, May 2017
2nd AWAS! A Weekend of Animation Shorts, Kuala Lumpur, Malaysia, May 2017
29th Sukagawa International Short Film Festival, Fukushima, Japan, May 2017
st MusiCanZone FilmFest, Ancona, Italy, August 2017
Woodstock Museum 18th Annual Film Festival 2017, Woodstock, USA, August 2017
7th International Film Festival «On the Edge», Sakhalin, Russia, August 20172
nd Istanbul Comics & Art Festival, Istanbul, Turkey, September 2017
12th CAMERA JAPAN Festival, Holland, Rotterdam, September 2017
15th MUMIA – Underground World Animation Festival, Belo Horizonte, Brazil, September 2017
2nd Cortometraggi D'Animazione D'Autore, Labus, Benevento, Italy, March 2018
Annecy International Animation Festival, Jube 2018
Big Cartoon Festival, KARO cinema theatre in Moscow, May 2018
Cosmos Cinema in Moscow theatre, July 2018
Saint-Petersburg, July 2018
Faculty of Applied Arts, University of Arts, Belgrade, September 2016
Geidai Project 2016 "Satie and his period: from the end of 19 century to the Belle Epoque" Vol.4 Companionship proceedings of Satie, Sougaku-do, Ueno, Tokyo University of the Arts , November, 2016
Parade de Satie Concert sur-réaliste sur un film d'animation

Autre film venu du Japon, le court métrage de Koji Yamamura, « Parade » de Satie, illustration en dessin animé de la pièce musicale composée en 1916 par Erik Satie. Yamamura aussi s'intéresse à la France dans ce nouveau court, parsemant l'ensemble de citations en français de Satie, faisant intervenir artistes de la belle époque, de Cocteau à Picasso, et organisant son film en chapitres, comme l'était la musique. Mais surtout, il n'oublie pas que Satie, en plus de faire partie d'un renouveau du paysage musical du début du siècle, fut proche de l'esprit des avant-gardes comme les surréalistes. Sa musique, à la limite de l'atonal parfois, imprévisible et excentrique, est parfaite pour le style du cinéaste. Alignant des personnages ou objets absurdes et quasi pataphysiques, qu'il anime en rythme par rapport aux différents instruments joués dans le morceau, Yamamura s'amuse à réinventer un mouvement fantaisiste et coloré, complexe et épuré dans un univers connu mais méconnaissable.
Review: Festival d'Annecy, jour 1 : périple asiatique | Revue 24 Images (Canada, Par NICOLAS THYS, 2016.06.13)
»
Site

Comment: Koji's new film is a real masterpice - fresh, crazy, full of small and big surprises. Surprising is also big stylistic variety of Koji's artworks but even in small details you can always recognize the hand of great artist Koji Yamamura.
-Priit Pärn (Animation Director, Estonia, 2016.04.22)
Article:
Animationsfilm zu Erik Saties Ballettmusik "Parade" Geschmackvoll gezeichnet (Animated film to Erik Satie's ballet "Parade" Tastefully drawnings)
(Germany, Almut Ochsmann、2016.05.17) SWR2
»
Site
Interview : Kinema-Junpo the beginning of September issue(20 August 2015, 1 Page)
Anime creator 49 people you want to know "Koji Yamamura Short change surrounding the animation"
»
amazon
"Eureka January 2016 extra edition ◎ world of Erik Satie" (Seidosha, 2015.11.27)
[Visual] "Parade" de Satie(color 8 pages),
[Seeking for image] Innocent and innovative, regard the animation "Parade" / interview of Koji Yamamura by Junichi Konuma (11pages)
»
Seidosha"Eureka ◎ world of Erik Satie"
»
amazon